For lovers of wild nature, Africa has always been the destination par excellence. Let's start dreaming of it as a child , when we are enchanted in front of the documentaries on TV or the photos of bizarre creatures on the Encyclopedia of Animals (yes, in my day we looked at the encyclopedia and not on the web).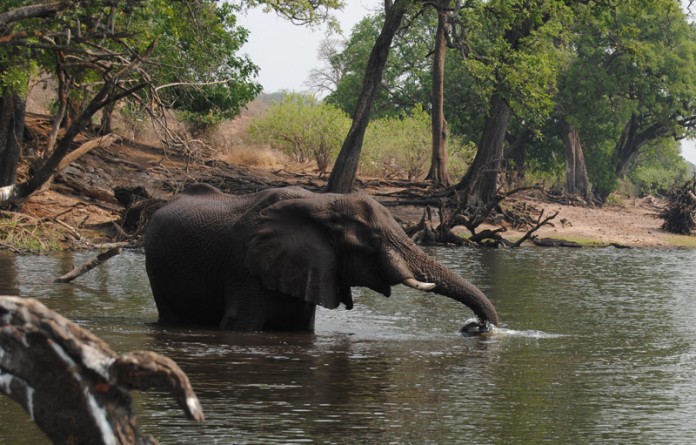 On my first trip to the black continent, I had chosen to visit the national park and Victoria Falls on the border between Zambia and Zimbabwe. Unfortunately, to stifle my dreams of explorer, while I was planning my own personal adventure, the costs intervened. Of course, organized tours, in the period of special offers, are quite accessible, but, wanting to travel independently, I was resigned to the idea that Africa was a destination for the rich. Staying in the lodges inside the parks, and even planting a simple tent, was out of my reach, but I did not intend to join a hurried group of thirty people and jostle for a picture.
After some research on the web (well, in the end I left the encyclopedia), I looked at the Republic of Zambia , a country underestimated by the majority of the tours. Bordering with eight different nations, it is the perfect base to explore the most interesting destinations in the area. Here, then, is the solution to my budget problems: Livingstone .
This dusty and picturesque town proved to be a trump card to make ends meet because, suffering from the competition of Victoria Falls in neighboring Zimbabwe, it found itself having to offer accommodation and services at lower prices to attract tourists.
For example, by renting a double room with private bathroom in a colorful hostel, my partner and I spent € 24 per person per night. Spend even less if you give up the private bathroom, but if you stay a long time, it is convenient to have it in your room. The hostel also had a swimming pool, bar, restaurant and a kitchen where guests could prepare their meals, but along the main street of Livingstone there are several places where to taste the typical dishes at a good price and a minimarket where to stock up on water and fruit for excursions.
Another point in favor of Livingstone: the position compared to the places I wanted to visit. While Victoria Falls has been built so close to the waterfalls that can be reached on foot, Livingstone is about 10km away, but, in order not to discourage tourists, several hotels and hostels offer a free shuttle service to the park entrance. From there, several paths start to enjoy the famous waterfalls from every angle , walking among zebras, baboons and a variety of birds. Depending on the season, you can buy at the reception a boat tour, rafting and walking tours that go up to Devil's Pot, a puddle in the rocks where you can swim overlooking the falls .