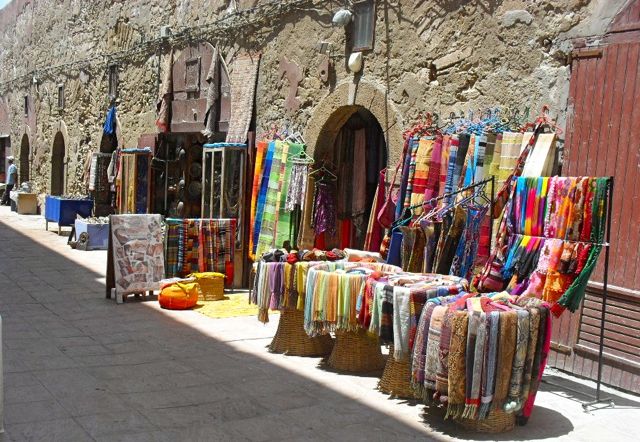 In the 60s Essaouira was the destination of the hippies , thanks to Jimmy Hendrix who is said to have composed "Castle made of sand" thinking in this city; Orson Welles shot us "Othello". Today Essaouira is one of the most beautiful cities in Morocco.
This small town, with a population of just over 70,000, attracts many tourists every year: from penniless surfers to golfers in extra-luxury resorts .
But what makes this city so magnetic?
First of all, it is incredibly beautiful: the first time you set foot in Essaouira you will be fascinated. Certainly I'm biased, because I have maintained an emotional bond with this city, but this pearl deserves a stop on a tour of Morocco.
But what is really unmissable? To visit Eassaouira it is necessary to consider stopping at least two days; if you want to surf then the stay is prolonged. Many travelers often stop for a long time in Essaouira to savor the tranquility and leave the chaotic Marrakech behind. There are no shortage of places to relax, but pay attention to the existent months: even the Moroccans know the beauty of the beaches and take them by storm!
Here is the best of Essaouira:
1- the Medina is rather small but really beautiful: you can find local craft shops , small restaurants with typical cuisine, luxurious boutiques and corners of natural cosmetics.
The wood craftsmanship is typical of the area, so you will find many stores of objects derived from it. Also the argan is typical of this area: there are in fact numerous cooperatives of women who work this miraculous plant. In this regard, I would like to mention that the argan grows only in the region south of Essaouira so here you find the original oil coveted in Europe (at more than fair prices, which can also go to women's cooperatives).